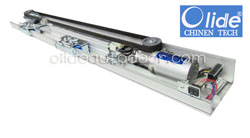 Automatic door operators
Low Energy automatic door operator for single or doubel doors application. Motorized open and close,driving the doors with weight up to 120kg. Easy installation and maintaince, Easy adjusting the open and closing speed. The door operator can keep operating when power off if connecting with the back up battery.

Read more..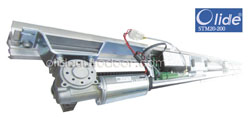 Automatic sliding glass door
Compact drive unit with electronically-controlled door operation maintenance-free with high performance. The automatic sliding glass door kit including the glass hangers for hanging the glass doors. Single door opening or bi-parting opening are both OK.

Read more..
Handicap door operator
Automatic Handicap swing doors are suitable to be used in houses with a disabled resident to help them go inside or outside the room without having to exert energy when opening a door.With these doors, going inside or outside will be easier for him or her without the need to exert effort to open the door anymore.

Read more..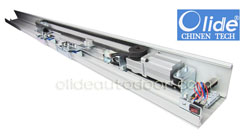 Motorized sliding door
Motorized sliding door is the Electro-mechanical device to make the door open and close automatically.This type of sliding door can be easily used by older people, people with disabilities, and even children. The use of motorized sliding door is becoming more popular in commercial establishments, residential properties, and industrial buildings.

Read more..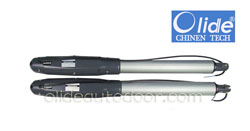 Swing gate opener
Swing gate operator is ideal for heavy-duty commercial functions. This unit is engineered in perfection and has a rugged construction to offer you comfort and security. Commercial centers and houses have been known to make wide-ranging use of swing gate operators.

Read more..
Sliding gate opener
Sliding gate opener provides the complete solution when gate automation is required in apartment complexes, commercial and mixed-use settings for slide gates up to 4,850 pounds. High quality Cast aluminum alloy base & Casing Stylish, Compact Design.

Read more..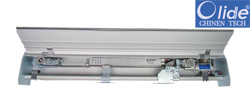 Automatic hospital door
Hospital automatic doors offer many advantages which will benefit both the medical institution and the people that go in and out of the premises, especially for the disabled person.

Read more..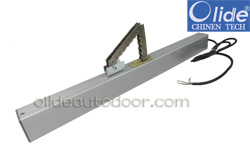 Automatic windows opener
They are cost effective and popular alternatives for windows that elderly people might find difficulty in reaching. Chain window openers, With just a slightly touch of the remote control buttons, you can easily adjust the airflow, easy operation in opening and closing your window and the motion you want.

Read more..