The series of parking lock developed by our company is featured by nice appearance, novel structure. easy control, strong function and high security and reliability etc. The parking lock can effectively avoid the misusing or occupation of the parking lock and is a good assistant for parking lock managements of top-grade residential areas,shopping centers, hotels,offices and airports etc.
Parking lock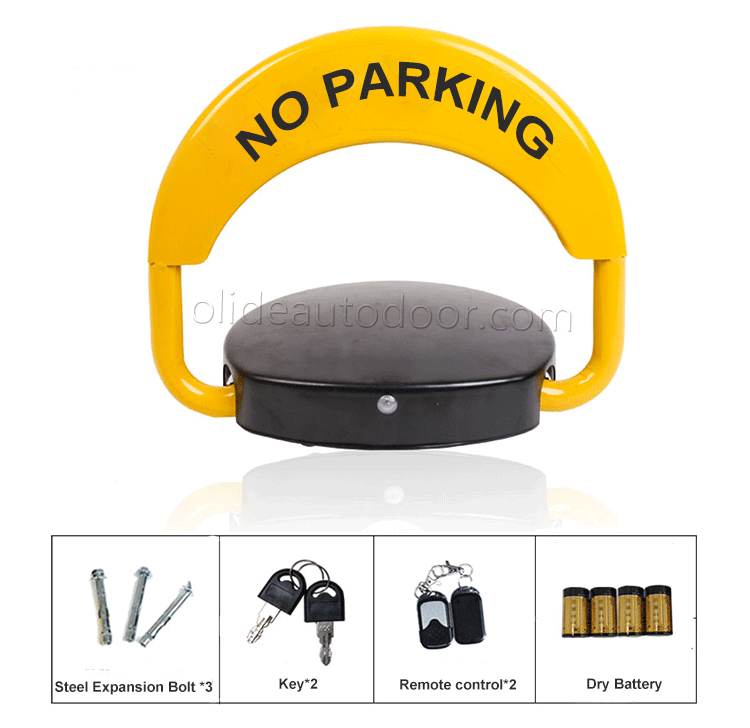 video on youtube
FEATRUES AND ADVANTAGES

180°anti collision

The parking lock has flexible design and self-protection
function.
It can rotate back and forth to protect itself from external collision.And the parking lock will alarm。





Professional Sealing accessory

Adopt top sealing rubber strip material(wider and thicker).
The IP protection grade is 65, which can ensure to prevent dust and water from coming inside.





Pressure resistance





curved disign and thicker steel shell make it have a good performance in pressureresistance.




The parking lock can endure a pressure of 500kg without damage .





High capacity dry battery

Use dry battery instead of accumulator.
It is Charge-free and easy to maintain.





Long remote control distance

Adopt loading coil to increase signal intensity.It has stronger penetration .
The effective distance is 10~50 meters.You will feel easy and comfortable to control it.




inside structure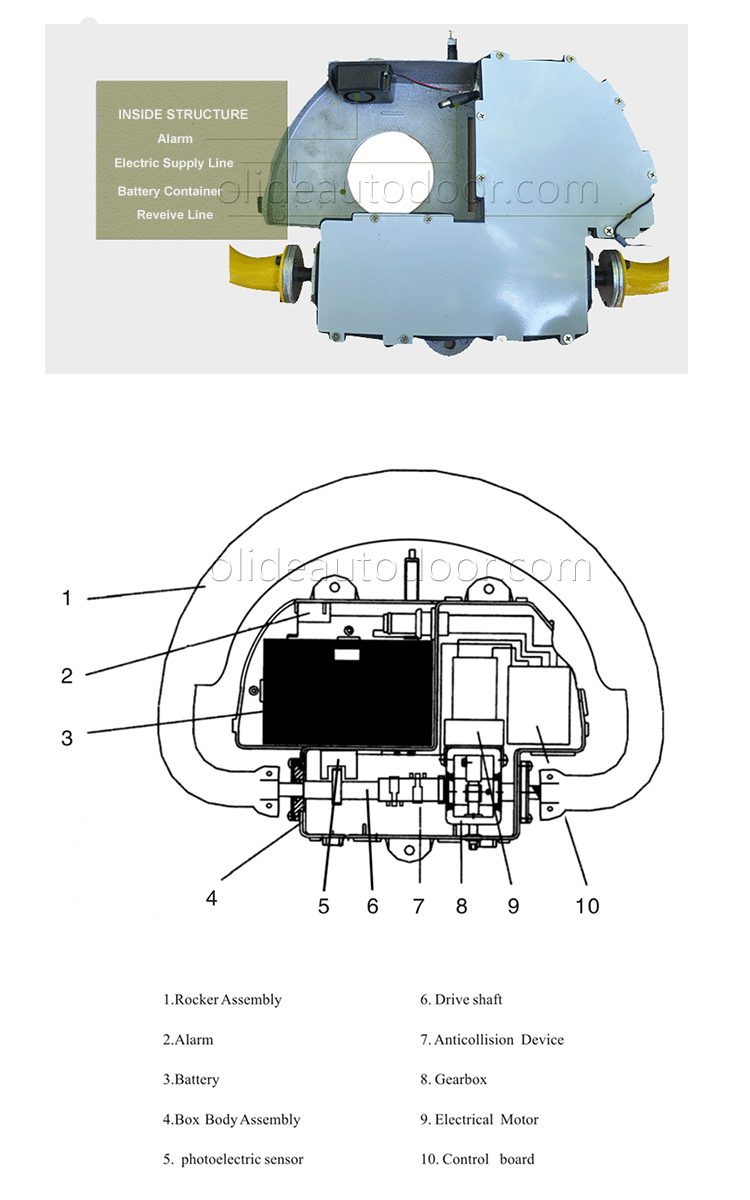 Brand

Olide

Model

PL-01

Name

Intelligent parking lock

Voltage

DC6V

Static current

3.5MA

Working current

3.5A

Running time of rises or falls

320mm

After rising altitude

75mm

After dropping altitude

≤50

Remote controlled distance

-25℃~+55℃

Eenvironment temperature

-20~50°C

Dimension

380*460*75mm

Weight

8.5kg

Function and Feature

1.Pressure resistance 2.Self locking
3.Rain-resistance 4.Theft protection
5.Power shortage indication(luminotron)
6.Reset after the alarm on external force
7.Power-off upon external resistance
SIZE OF PARKING LOCK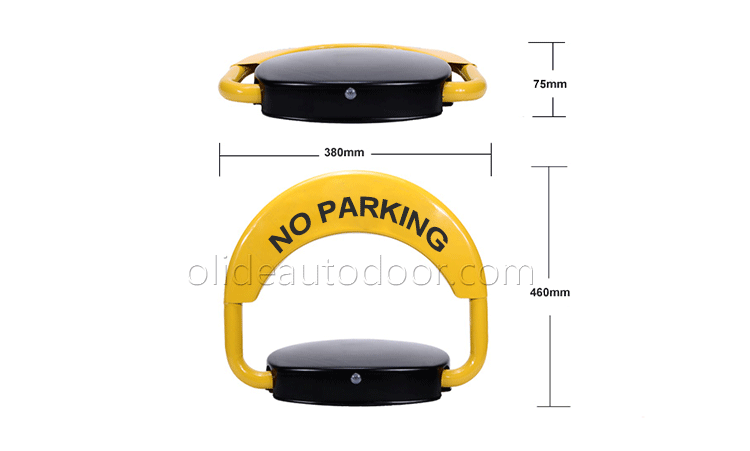 Installation

A. Installation Position
Do not touch the parking lock when the automobile is going in and out of the parking lock. The parking lock is suggested to be installed in the middle of parking lock entrance.
B . Installation Site
The lock is required to be installed on level and dry cement ground.

Installation Method
A. Rotate the worm with manual crank to raise the rocker, open the lock with key. Open uper cover to install the lock
.
B. Drill three holes (12mm of diameter and 50mm of depth) and install M8 expansion bolts according to the locations of three installation holes on the parking lock foundation.

C. Cover three foundation spacers on the expansion bolts. and then cover parking lock foundation. install and tighten the bolts to finish installation.

D. When using the lock, open the upper cover and insert the battery plug to the parking lot socket.Then set the battery level.

E. Install the upper cover. Keep the upper and lower fixed blocks joggling (Hold the back of upper cover to push forward. as indicated in the schematic ),the lock the upper cover.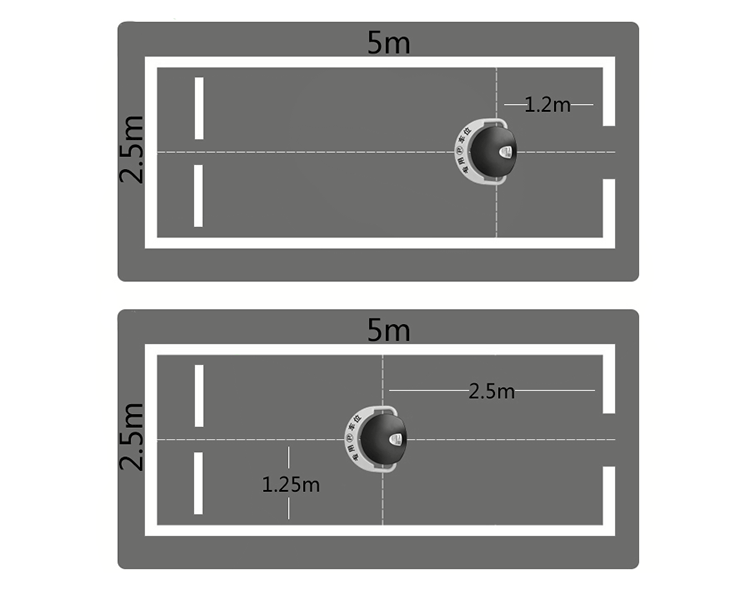 PROJECT FROM CUSTOMER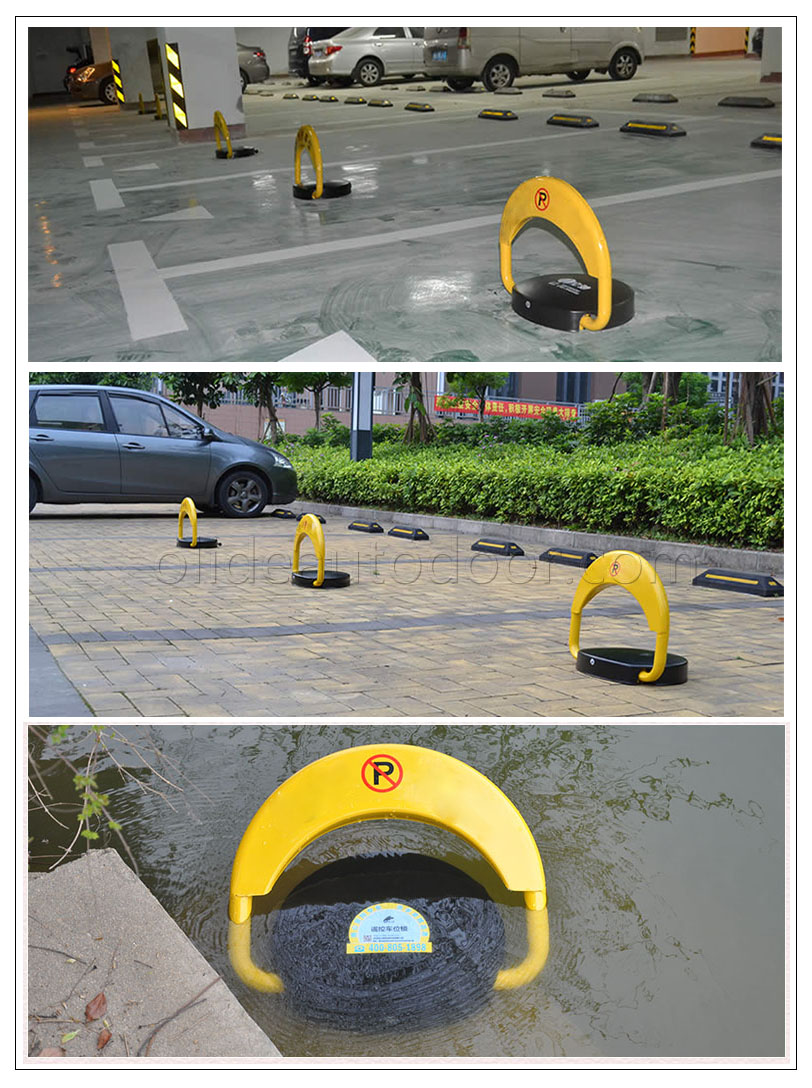 WHY CHOOSE US?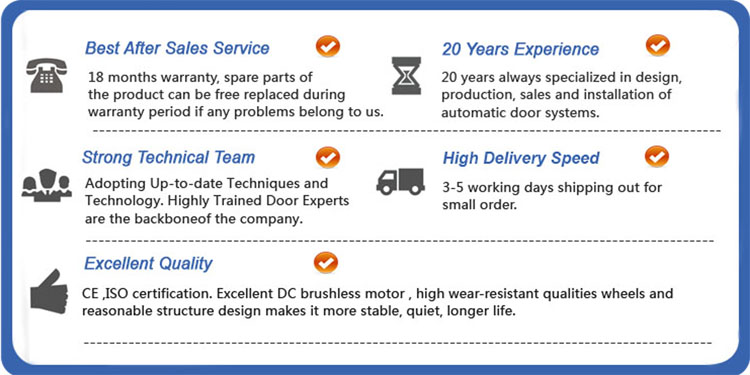 CONTACT US